Compare cheap van insurance quotes
51% of customers paid less than £563 between 1 January 2023 and 31 March 2023 †

94% of reviewers would recommend The Van Insurer **

Compare quotes from up to 44 brokers



Insure your van with one of the providers on our panel.
How comparison works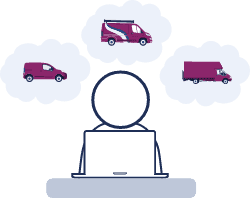 1
You tell us details about yourself and what you're looking to insure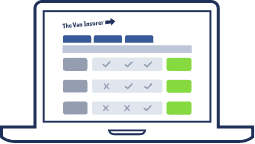 2
We provide instant quotes from a panel of top UK insurers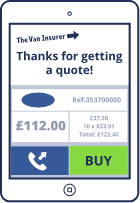 3
You choose the policy you want, buy it, and job done!
What is van insurance?
Van insurance is a product that can help protect you financially if something happens to your van which is covered under the policy. Precisely what level of financial protection you might receive depends on the type of insurance coverage that you choose to purchase.
You're not allowed to drive your van on public highways unless it is insured, so if you drive your van on the road, you will need to have van insurance in place. The only exceptions to this are if you have declared your van off-road with a statutory off-road notification (SORN) or if it is exempt for another reason.
What is the average cost of van insurance?
51% of customers who purchased an insurance policy using The Van Insurer's online quote system paid less than £563 for their van insurance during the period 1 January 2023 to 31 March 2023.
● Average van insurance costs
It's worth noting that the price of van insurance can vary widely, with some insurance quotations as little as £150 a year or less, while others can be several thousands of pounds a year. There are a lot of price-affecting factors, some of which we have listed further below.
● Carriage of own goods
If you use your van for your work or trade, then the usage type "carriage of own goods" is typically selected when obtaining van insurance quotes. The average annual premium for this usage type during the period through April to June 2023 for customers who purchased their van insurance having used The Van Insurer's only quote system was £768.76, but 51% of these customers paid less than £584.67 during this period.
● Cost for drivers aged 17-24
The cost of van insurance for drivers aged 17-24 in the UK can be considerably higher than for older drivers, as the young are considered a higher-risk group due to their lack of driving experience, and so insurers adjust their quotations accordingly.
Van insurance for young drivers can cost as little as £400 or £500 pounds for an annual policy, but typically the cost of insurance for this age group is much higher. During the period April to June 2023, customers in this age group who purchased their insurance as a result of using The Van Insurer's online quote system paid an average annual premium of £2,400.49.
Many insurers will offer the option to pay in monthly instalments instead, and this is an attractive option for many young drivers facing higher premiums as it means they do not have to find a large lump sum of money to pay an annual premium.
● Social use only
A popular declared usage type for van insurance is social use only, which basically means what it says; that your van is not used for any work purpose or even commuting. The average annual premium for this usage type during the period through April to June 2023 for customers who purchased their van insurance having used The Van Insurer's online quote system was £807.41, but 51% of these customers paid less than £545.15 during this period.
What affects the price I am quoted?
The quotation you receive and the premium you may ultimately pay for your van insurance are determined by a range of different factors, not least the type of van you drive, how you use it, your age and experience, and the type of insurance coverage you need.
Age
Younger drivers, especially those under 25, may be considered higher risk by insurers and therefore could face higher insurance premiums.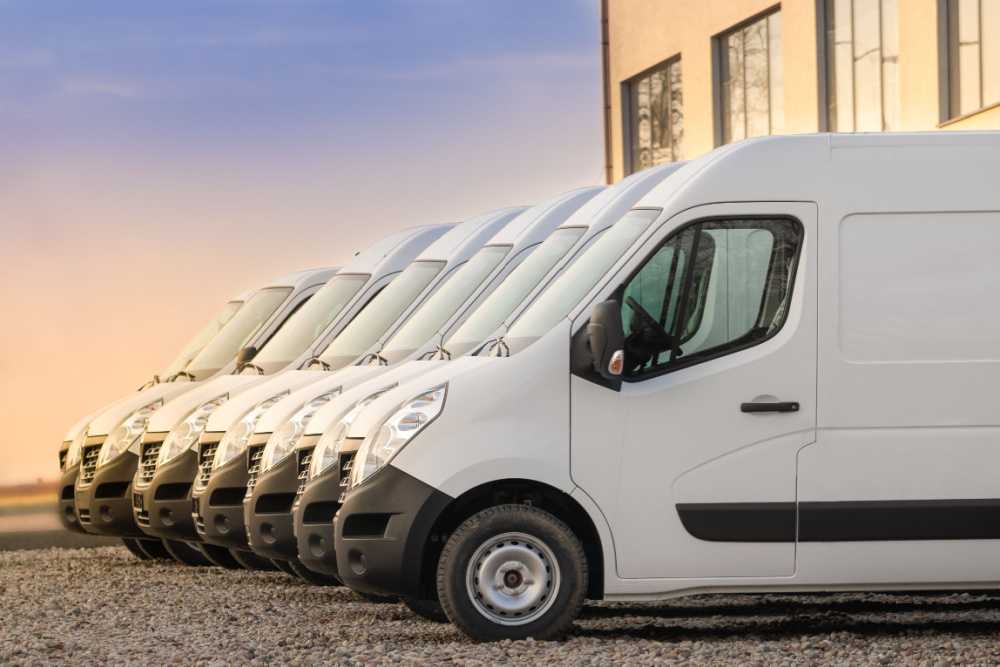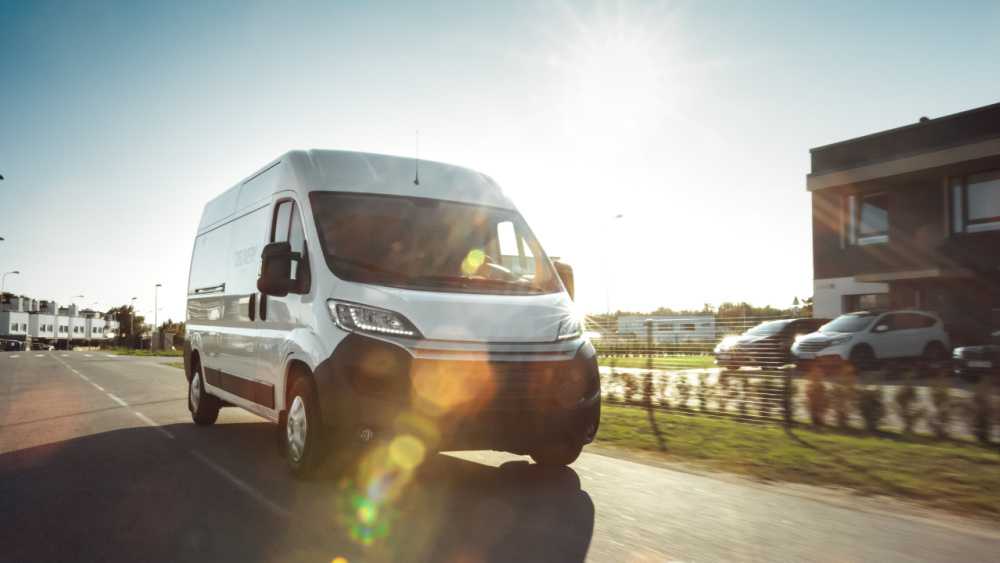 Occupation
Certain occupations which involve high mileage being driven, or which require a van to be in areas where there is more risk of collision, like construction sites, may also be considered a higher risk due to the nature of their work.
Location
If the area you reside in has a higher rate of road accidents, vehicle theft or other crime, your insurance could be more expensive.
Intended Purpose
Your van's intended use is a factor in how much your insurance quotation is. For example, a van for personal or social use only may have a lower risk of accidents or damage than one used for business, such as delivery or haulage.
Driving experience and claims history
Drivers with a history of accidents or claims may also be considered higher risk and therefore may have to pay more for their insurance.
Driving distance
The number of miles driven per year can impact insurance premiums, as higher mileage may increase the risk of accidents or breakdowns.
Vehicle Storage
Keeping your van in a secure overnight lock-up or personal garage can lower your premiums, as the risk of theft is lower.
Van Type
The van's make, model, specification and age can also affect insurance premiums.
How to reduce the cost of van insurance
There are several things you can do to reduce the cost of your van insurance:
How do I compare van insurance with The Van Insurer?
1
Personal Details
First, we'll need to know a bit about you!

This includes your name, address and occupation, as well as your type of driving licence and when you got it.
2
Your driving history
Then we'll need to know more about your driving history:

❖ Details of any claims or convictions
❖ Your annual mileage and intended van usage
❖ Details of any No Claims Bonus you have earned
3
Vehicle Details
Lastly, we'll need some details about the van you're planning to insure, including things like:

❖ The make, model and engine cc of your van
❖ Its year of manufacture and its current value
❖ When you bought your van (if you already own it)

94% of reviewers would recommend The Van Insurer, based on independent reviews gathered by Reviews.co.uk. **

What levels of cover can I choose from?
Third-party
Third-party is the UK's minimum legal requirement of insurance that you must hold for your vehicle. It covers damage or injury to another person or property if you cause an accident. However, you and your own vehicle will not be covered, and you cannot claim with your insurance. A third-party-only policy does not cover damage caused by theft or fire.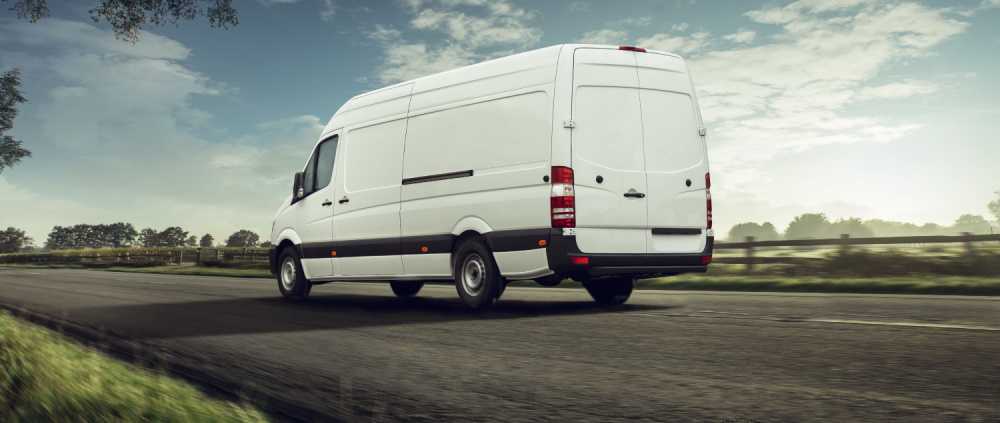 Third-party, fire and theft
In addition to Third party only, as listed above, insurers will cover you if your van is stolen or damaged by fire.
Comprehensive
Fully comprehensive cover provides everything included under third party, fire and theft and will also cover you if your van is damaged or destroyed in an accident.
What type of van insurance do I need?
The type of van insurance you need depends on how you use your van. To help determine which one is right for you, here's a brief overview of some of the most common types of van insurance:
Temporary van insurance provides coverage for a short period, usually from one day up to 28 days.
It can be great for owners who do not use their van regularly or need to borrow a van for personal reasons, such as moving house or transporting personal belongings.
One-day
One-day van insurance covers you for a single day: it's a flexible option as it allows drivers to get insured for the exact period they need rather than committing to a longer policy.
Short-term
Similar to temporary van insurance, short-term policies offer drivers coverage for a limited period, ranging between one day to several months.
Pick-up van insurance is specifically designed for pick-up trucks. Pick-ups can be a useful vehicle type, particularly for smaller businesses that still need to transport goods or equipment.
Black box (telematics) van insurance
Black box policies, also known as telematics van insurance, use a small device, known as a black box, to monitor driving behaviour.
The black box in the van records how it's driven, including average speed, braking, acceleration and the time of day the van is active on the roads. The insurance company then uses the collected data to assess your risk as a driver.
If you drive safely and within the parameters set by the insurer, you may be rewarded with a lower insurance premium.
Specialist van insurance
You can take out specialist van insurance if standard policies do not meet your particular needs.
You may need specialist insurance if you use your van for specialised trades, such as construction or catering, or vans transporting valuable or hazardous goods.
As the number of electric vans on UK roads increases, more insurers now offer electric van insurance policies.
These policies usually cover the same risks as traditional van insurance, such as theft, accidental damage, and third-party liability. However, electric van insurance policies may provide additional battery and charging equipment coverage.
Courier van insurance is a type of van insurance policy for businesses or individuals operating as couriers. It can protect the van's contents against theft, losses or damages during transit.
Business van insurance seeks to protect your van for work-related incidents. This includes commuting and differs from private van insurance, as business cover protects the goods inside your vehicle as well as the van itself.
Private van insurance provides coverage for individuals who use their van for personal or non-business-related purposes.
Haulage
If you transport goods in an HGV for work, commercial haulage insurance protects your vehicle and the materials inside it.
Carriage of own goods
A carriage of own goods policy is designed to protect your vehicle if you use your van for work purposes, like travelling to and from offices or building sites while carrying your own tools and materials required to do your work.
Social use
A social use-only van insurance policy covers your van for leisure and domestic use only. If you also want to use your van for business purposes, you must take out an insurance policy that protects you for that usage type.
Any driver van insurance provides insurance coverage for a list of named drivers provided by the policyholder.
Vehicle fleet insurance
This multi-vehicle insurance policy is designed to insure multiple types of vehicles that a business owns and uses for commercial purposes.
This allows you to insure multiple vans under one policy.
Classic van cover
Classic van cover is designed to help protect vintage vans (generally, vehicles over the age of 20 years, although insurers may have different criteria for what 'classic' could mean).
If you own a minibus, you can help protect it with specialist minibus insurance coverage.
Van insurance add-ons and extras
Once you've chosen the right level of coverage, you can customise your policy even further with optional add-ons.
Do I need a green card to travel abroad?
There are a number of countries where green cards are required, so you should check at www.gov.uk for the latest information. A green card is not required when UK residents and licence holders are driving abroad in certain countries [2] such as;
Countries in the European Union (EU), including Ireland
Countries in the European Economic Area (EEA)
Andorra
Bosnia & Herzegovina
Iceland
Liechtenstein
Norway
Serbia
Switzerland