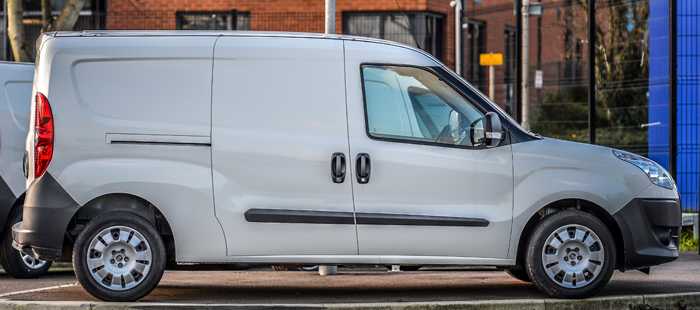 What is comprehensive van insurance cover?
Comprehensive insurance is, as the name suggests, the broadest type of van insurance available in the UK.
Also known as Fully Comprehensive, this type of cover is the best if you want to make sure you're covered for almost all eventualities.
What's included in a Comprehensive van insurance policy?
Comprehensive van insurance policies cover you for everything that a Third Party Only (TPO) or Third Party, Fire & Theft (TPF&T) policy does, as well as much more.
That means that if you have an accident and your van insurance policy is a Comprehensive one, your insurer should pay out for any third party damages, along with damages to your own vehicle.
They will also pay out for third party injuries and if your van is in a fire or stolen, your insurer will cover those costs too.
How expensive is Comprehensive van insurance?
While you might expect a Comprehensive policy to be more expensive than a TPO or TPFT one, due to the fact that it offers more, this isn't always the case.
It's always worth considering a Comprehensive policy because although they are generally more expensive than the others available, you can actually often end up saving money in the long run.
Does Comprehensive insurance include extras?
It is possible for Comprehensive van insurance policies to include extras but it isn't guaranteed.
If you want extras such as breakdown cover or windscreen protection, it's always a good idea to check whether they're included in the policy or not before you purchase, to save getting caught out unexpectedly.
How do I get Comprehensive van insurance?
The good news for van drivers is that finding a Comprehensive insurance policy couldn't be simpler with The Van Insurer.
All you have to do is fill in a quick online form then sit back while we compare quotes from some of the UK's top van insurers. You'll even be able to see TPO and TFP&T quotes in case you decide that a Comprehensive policy isn't for you.
You can then choose from the range of competitive quotes provided and pick the one that best suits your needs.