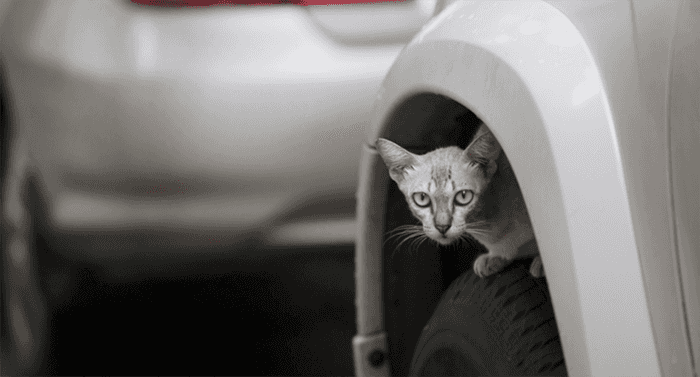 Cats getting stuck in vans: how to prevent feline stowaways
You can always rely on a cat to find the warmest, most comfortable seat in the house and that's no different when they're outside either.
Outside, cats gravitate towards warm sheltered areas and in autumn and winter this can mean they end up sheltering somewhere in your van.
With the cold weather now taking hold in large parts of the UK, The Van Insurer is urging van drivers across the country to be extra vigilant about checking their vehicles for uninvited feline guests before setting off.
Cats are naturally drawn to heat and as colder weather bites in October, it's becoming more common to hear about unfortunate felines that end up being driven far away from home or being hurt by the vehicle itself, as they take shelter in the warmth of vans.
There have been a number of stories of cats hiding in vans that have made the headlines over the last year or so.
A cat from Warminster survived a 45-mile trip to Weston-Super-Mare, after hiding on the roof of its owner's van, while a ginger cat managed to endure a 60-mile trip in a space behind the van's heater matrix. The moggy was luckily unhurt, but not all cats are so lucky.
Helen Crofts RVN, Veterinary Support Supervisor to the UK's largest feline welfare charity, Cats Protection, said: "Cats are known to climb into and under vehicles for warmth whilst out roaming.
"They like to look for warm spots in the most awkward places, including around the engine of your van or car. Be careful when loading or unloading and before starting up your vehicle, check that you have not acquired an accidental stowaway; particularly near the warmth of the engine and under wheel arches."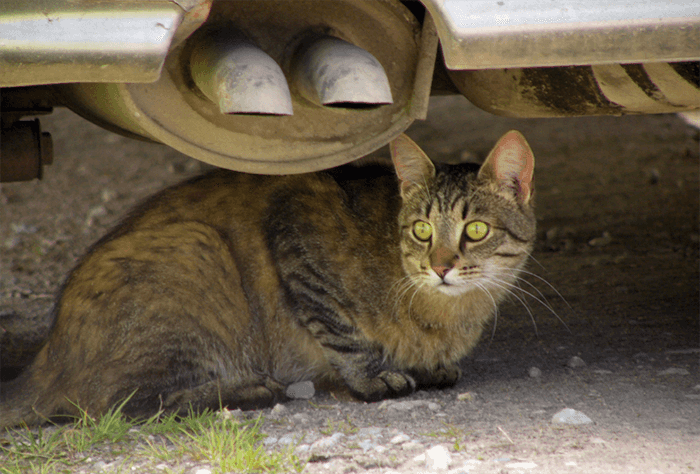 Top tips on preventing feline stowaways
If you own a van and there are cats in the neighbourhood, these quick and simple checks can help avoid precious pets from getting killed, injured or lost:
Check under the bonnet: Before you head out in the morning and before you move on to your next location, check under the bonnet in case there is a cat warming itself on your engine.
Wheel arches: Cats like to crawl into warm, tight and dark spaces, and wheel arches are perfect for this. Have a quick glance under your wheel arches to ensure there are no uninvited passengers.
Roof: A cat's curiosity drives it to explore its surroundings and that can sometimes be the roof of your van. Have a quick look before you move away.
Inside your van: If you have been unloading your van and the doors have been left open, a cat might jump in to explore. Before you slam the doors, shine a light to ensure you don't have any sneaky stowaways.
Looking for van insurance? We are a leading van insurance price comparison website, and with our panel of some of the UK's leading insurers, we're confident you'll find the policy you need at a price you can afford. Click here or call us now on 0330 022 7724.